---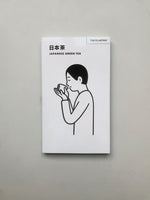 Japanese green tea ('nihoncha') is the focus of this smart art and culture guide out of Tokyo, Japan.
Tea experts share their wisdom, including architect and tea instructor Akane Yanagimoto, tea sommelier Yoshi Watada, Ippodo Tea's Marunouchi Store (known as the holy ground for Japanese tea lovers), and Swedish tea instructor Oscar Brekell.
The guide takes you around all of the best 'nihoncha' spots in Tokyo.
Details:
New. 128 pages, illustrations in colour & black and white, 12 x 20 cm, Paperback. Japanese/English.